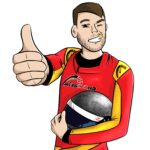 Welcome to MilesPerHr, where we let the car be the star.
Whether you're an an automotive enthusiast or just looking for your next daily driver, you'll find appealing content here.
With our access to new luxury and performance vehicles (often before they arrive at dealerships), we produce numerous video segments and written features. Here's the breakdown:
POV Drives: These first-person videos put you in the driver's seat, letting you hear (in 3D Audio) and see (in HD) each vehicle's features, performance, and comforts without any distracting voiceover commentary. These are filmed both during the day and night, and always include: a horn test, turning radius test, sound system test, acceleration test, and demo of any available active safety features.
Walkarounds: Now that you've gone for a test drive, it's time to explore the vehicle in-depth. This first-person walkaround experience catalogues every key feature (including build quality assessments, turn signal demos, on-board technologies, cargo space, and exhaust sound) without a dealership salesperson peering over your shoulder and without any voiceover commentary.
Reviews: And after you've done the research without disruption, it's time to bring in an expert. In our reviews, we let experienced automotive journalists bring to light the best and worst characteristics of these cars so you can feel confident in your future purchase.
Live Q&A's: Still have lingering concerns? Tune in to weekly Live Q&A videos to get your questions answered in real time and (hopefully) have a few laughs.
News: Get the latest automotive news, including industry trends, emerging technology, new vehicles, regulations, and records.
Features: Explore the automotive landscape through these compelling interviews, vehicle rankings and lists, and opinion articles.
Please follow us on YouTube, Instagram, and TikTok so you don't miss out! 
Enjoy the ride,
The MilesPerHr Team